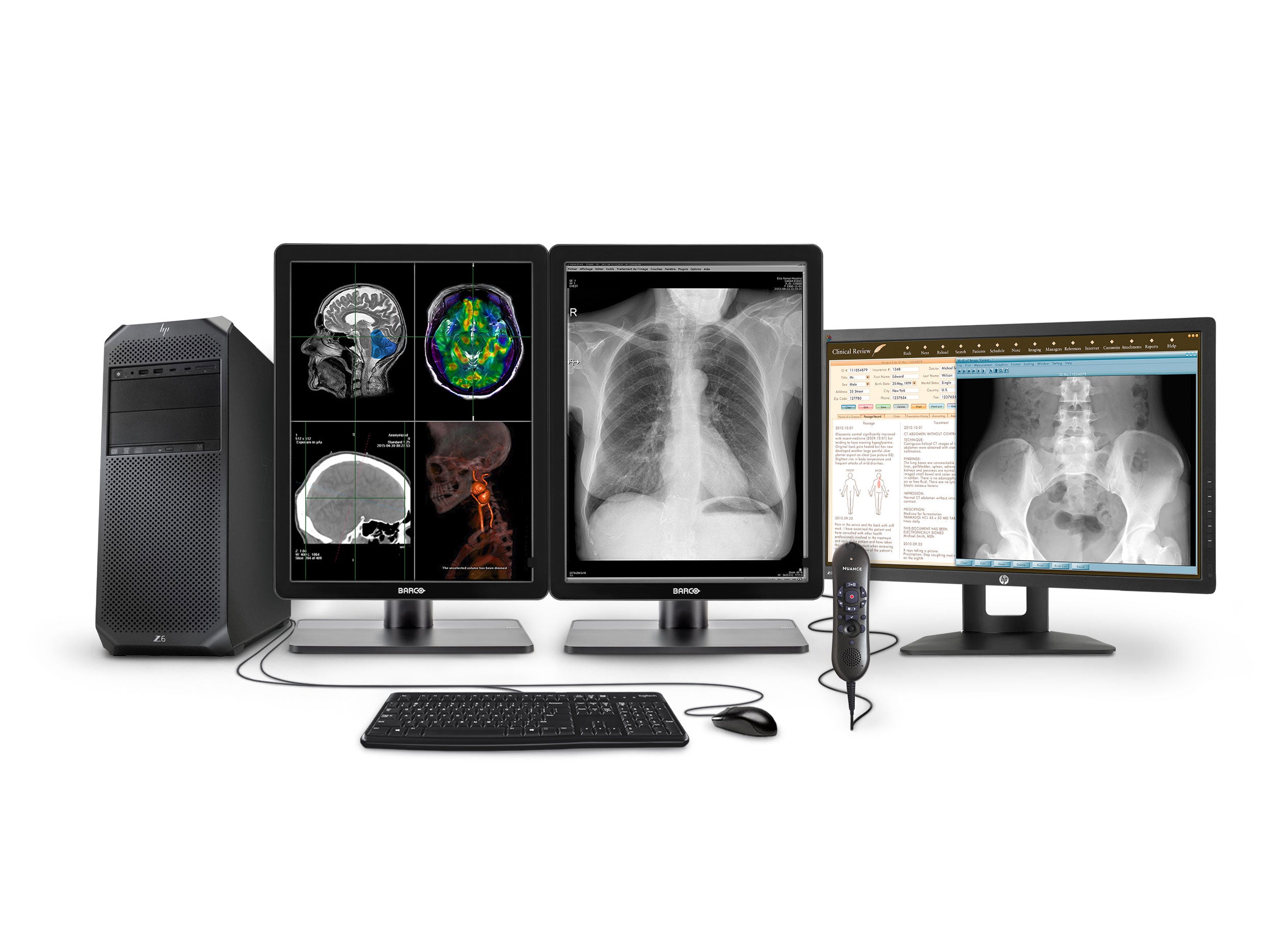 Complete PACS General Radiology Station | Barco® 3MP Color LED Displays | HP Workstation | Dictation Mic | Worklist Monitor (3321Z6R)
Note:
We can customize this package to your needs, from upgrading storage, memory, graphics cards, or additional worklist monitor and dictation microphone to software and applications. Please contact us with your requirements, and we will quote you a custom solution to meet your needs.
Complete plug-and-play general radiology reading station. This package consists of a pair of Barco® Nio MDNC-3321 3MP color LED Diagnostic Radiology monitors, an HP DreamColor Z24x G2 24" LED Display Monitor, a Renewed HP Z6 workstation with an Intel Xeon Silver 4108 @ 3.0GHz eight-core processor, 64GB of DDR4 ECC memory, 512GB ZTurbo NVMe SSD storage, Windows10 Pro operating system, a Nuance PowerMic II Dictation Microphone, a Quad Head Barco® MXRT-5600 4GB graphics card which can drive up to 4 displays, a new HP keyboard, and a new HP essential mouse.
Remote technical support and installation are included with your purchase. Monitors.com's knowledgeable and experienced technical support manager will walk you through the connection process upon delivery.
3yr of full technical support, 3yr of warranty on parts and labor, and a 30-day satisfaction money-back guarantee are included with your purchase.
All user guides, instructions, and documentation are included.
What's Included