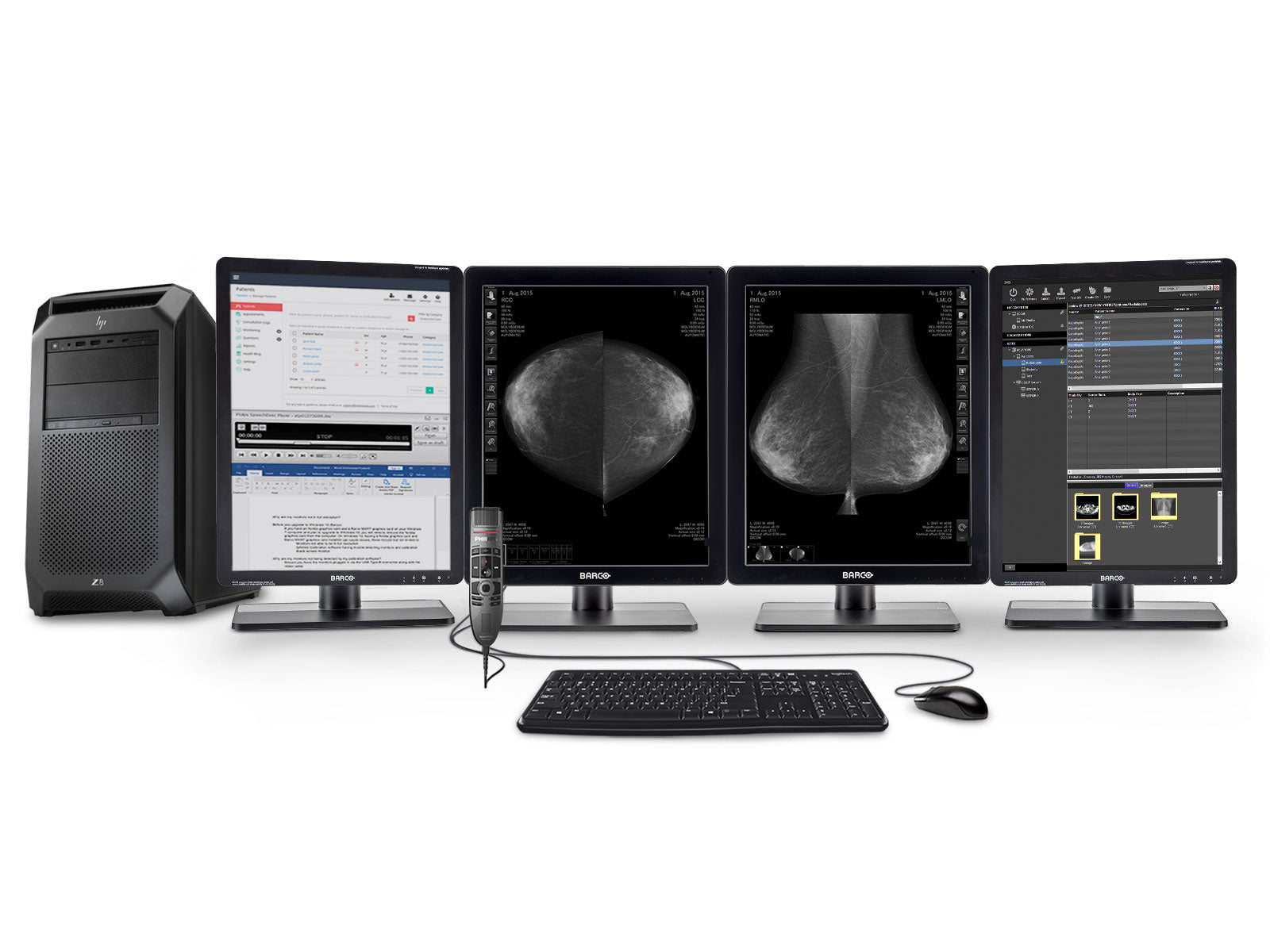 Complete Mammography Reading Station | Barco® 5MP Grayscale LED Monitor | HP Workstation | Dictation Mic | Worklist Monitors (5221Z8N)
Note:

We can customize this package to your specific needs. From upgrading storage, memory, graphics cards, or additional worklist monitor, dictation microphone to software and applications. Please contact us with your requirements and we will quote you a custom solution to meet your needs.
Complete plug-and-play mammography reading station. This package consists of a pair of Barco® Coronis MDNG-5221 5MP grayscale LED Mammography monitors, two NEC MultiSync EA245WMi-BK 24" displays to review color images, an HP Z8 workstation with dual Intel Xeon Silver 4116 24-core processor, 64GB of DDR4 ECC memory, 1TB NVMe ZTurbo SSD storage, Win10-11 Pro operating system, a Philips SpeechMike Dictation Microphone, a Six Head Barco® MXRT-8700 16GB graphics card which can drive up to 4 displays, and an HP keyboard, and a HP essential mouse.
Remote technical support and installation are included with your purchase. Monitors.com's knowledgeable and experienced technical support manager will walk you through the connection process upon delivery.
3yr of full technical support, 3yr of warranty on parts and labor, and a 30-day satisfaction money-back guarantee are included with your purchase.
All user guides, instructions, and documentation are included.
What's Included