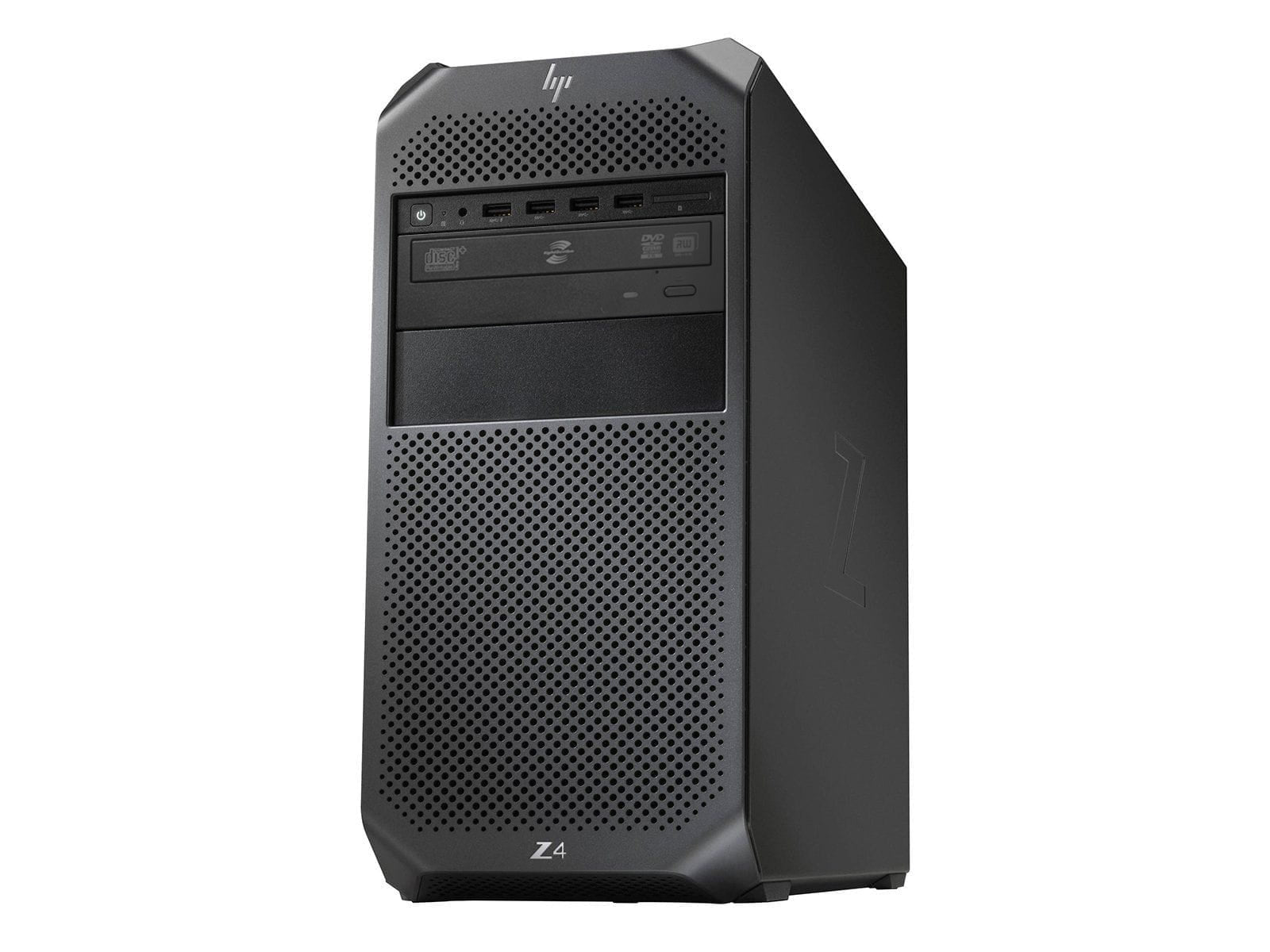 HP Z4 G4 Workstation | Intel Core i7-7820x @ 4.30GHz | 8-core | 64GB DDR4 | 512GB ZTurbo NVMe SSD | AMD WX3100 | Win10 Pro
Perfect for Radiology reading stations, visualization and Machine Learning, HP's most popular workstation delivers disruptive performance for a wide spectrum of applications. With a choice of Intel® Xeon® or Core X processors and support for dual extreme graphics, you get all you need, nothing more.
Feature-Rich Functionality
The Z4 is ahead of its time with more standard features than any other single-processor HP workstation. With multiple configuration options, you can choose the perfect blend of components that meet your performance requirements.
Visualization Powerhouse
Visualize your project anytime with the power to move seamlessly between 3D PACS, Digital Breast Tomosynthesis, rendering, and simulation applications. The Z4 can easily handle tasks that require high-frequency processing, multiple cores, and high-powered GPUs for an optimized workflow process.
HP's Most Secure Workstation
Advanced security features come standard on every Z4. Rest assured your device, identity, and data are safe with security software like HP Client Security Suite Gen3 and HP Sure Start Gen3, featuring a self-healing BIOS.
Tech Specs
Manufacturer
HP
Processor
Intel Core i7-7820x @ 4.30GHz | Octa Core (8-core)
Memory
32GB DDR4 2666MHz
Storage
512GB ZTurbo NVMe SSD
Graphics
AMD WX3100
Operating System
Win10 Pro
Weight
25 lbs (11.3 kg)